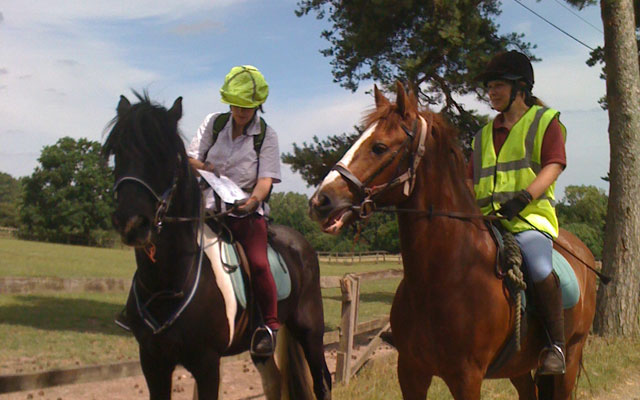 Bardwell Manor Equestrian Centre offers 3 different levels of hack depending on your experience.
All riders who have not ridden with us before will be given a short assessment before being allowed out on a hack.
1 hour Walk and Trot - a gentle hack around the village of Bardwell for less experienced riders.


1 hour walk trot and canter -a hack on village roads and bridleways.
Riders must be capable of cantering in good balance in the school before being allowed on this hack.


2 hour walk trot and canter - Faster hacking including long canters and gallops.
Rides must be capable of controlling fit horses in company.
Riders who do not have lessons at B.M.E.C. must complete a 1 hour hack before attempting a 2 hour hack.


Riders must be at least 12 years old to hack out.
All hack escorts are fully qualified.