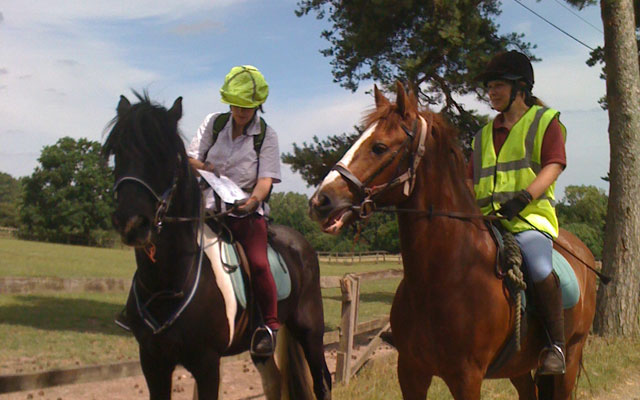 Bardwell Manor Equestrian Centre offers 3 different levels of hack depending on your experience.
All riders who have not ridden with us before will be given a short assessment before being allowed out on a hack.
1 hour Walk and Trot - a gentle hack around the village of Bardwell for less experienced riders.


1 hour walk trot and canter -a hack on village roads and bridleways.
Riders must be capable of cantering in good balance in the school before being allowed on this hack.


Longer hacks are available to BMEC club members.


Riders must be at least 12 years old to hack out.
All hack escorts are fully qualified.